What makes the Ford Transit so special?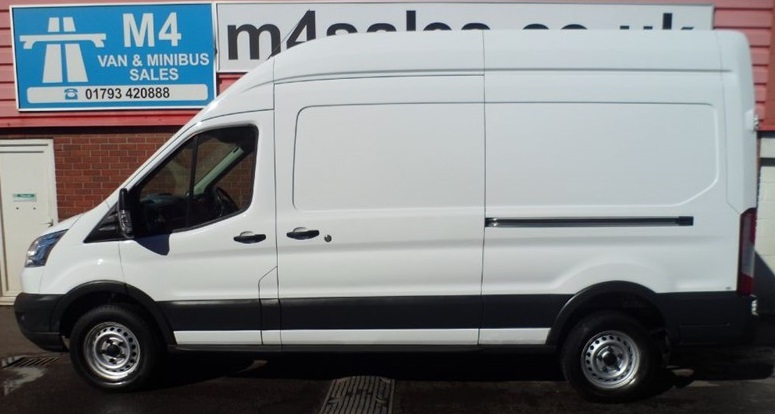 The Ford Transit van celebrated its 50th birthday in 2015, and has dominated the van market since it was first introduced in the mid-1960s.
It has consistently topped polls as the UK's favourite light commercial vehicle, but what is it that makes the Ford Transit so special?
HISTORY
The Ford Transit was originally built in Ford's factory in Langley. The factory, nestled in the heart of Berkshire, was once used to build Spitfires during the second world war. This gave the Transit a unique selling point right off the bat.
From there, the Transit quickly became the best-selling van in the UK, shifting over one million units in just seven years.
It became ingrained in British culture, appearing in all manner of TV shows and movies; even Chitty Chitty Bang Bang was built on a Transit chassis.
The 'Backbone of Britain' advertising campaign, launched in 2007, showed the Ford Transit as the everyman's van. Today, that statement still rings true.
In fact, the word 'transit' is used synonymously for most commercial vans across the UK, regardless of the brand name attached to it.
BUSINESS USE
The 1965 Ford Transit was the first light commercial vehicle large enough to carry an 8ft by 4ft sheet of plywood. This, combined with being easy to drive, made it the builder's best friend.
As the Transit van was updated with newer models and variants, more and more businesses across the country began using it.
The Ford Transit is still popular among labourers, but it is also used by the emergency services, for moving prisoners, CCTV, and police dog transportation. As well as that, it has been the preferred vehicle for British Gas for several years, due to its versatility and size.
The Ford Transit was recently launched in America for the first time. In 2015, it won second place in Motor Trend's 'Truck of the Year' competition, further cementing its place in motoring history around the world.
It's easy to see why the Ford Transit is so popular, and here at M4 Sales, we have a wide range of Transits available for sale. Feel free to browse our site, or give us a call for further information.